You are here
Independent external students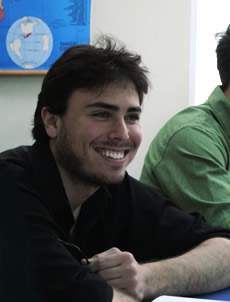 When the student belogs to any education institution which not signed any agreement of colaboration with the University of Guadalajara and he wants to course one or two periods of six months, he's considered like an independient external student. He won't take any advantage for the payment exception of the registration and he must pay around 1000 USD per six months period, additional to any expenses of transportation and staying in our city or region.
The prerrequisites to proceed with this kind of exchange includes academic records, recommendation letters written by the education institution where he comes from, migratory documents approved, etc.
More information
You can obtain more information by visiting the website of CGCI: Coordinación General de Cooperación e Internacionalización.
Interinstitutional and International Relations Unit
Address: López Cotilla 1043, Col. Centro, C.P. 44100, Guadalajara, Jalisco, México
Phone numbers: 52 (33) 3134 2276, 3134 2222 ext. 11765, 11770, 11767
---
Source: The information of international section was provided by the General Coordination for Cooperation and Internationalization.