Institutional Master Plan
The Institutional Master Plan 2030 of the University of Guadalajara represents the summary of a complex process where a lot of people from the university network and the society of Jalisco participate together for a better future for this institution. This includes the update of the mission and vision, institutional policies, and strategical lines with their objectives, strategies, goals and indicators. Also there's a serie of technical chapters which analyzes in a very specific way the construction process of this plan.
For more information about this process please refer to: http://www.copladi.udg.mx/planeacion/pdi (only in spanish).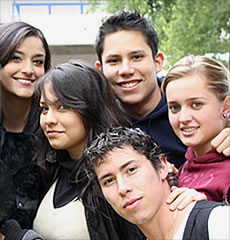 Institutional policies
To work as a collaborative or subsidiary network for the advancement of its core functions, promoting integration and interaction between middle and higher education.
To encourage the balanced development of all the entities within the University Network in order to meet the educational needs of every region of the state of Jalisco in their various modes.
To foster a culture of innovation and quality in every task promoting the internationalization of all the university activities.
To promote a greater commitment to society and the environment, equality, sustainable development, and environmental awareness in the practice of every activity in the university.
To strive for financial sustainably, optimizing the use of all resources in every entity of the University Network.
Estrategic lines of action
Education and teaching. It is a valuable mean for the university to achieve the goal of responding to the needs of society by improving its curricula. This endeavor includes activities focused on teaching, extension and liaison that provide valuable tools for creating strong bonds with society.
Research. Defines the University as a generator and reproducer of knowledge through an innovative educational approach focused on the student and centered on learning, supported both by the best teaching techniques and most up-to-date information and communication technology, with high quality, mobility, and flexibility, and by collaborative and collegiate work.
Extension and Linkage. Are valuable means for the University to respond to the needs of society and the market, to address and to solve the problems raised by the current environment by supporting the dissemination of science, culture, and sports programs and their potential for human and social development. Through its extension programs the University fulfills the goals, the tasks, and the demand it has committed itself to meet.
Management and Governance. Management  guarantees la sustainability of the University Network, the administration, handling, custody, and application of income, expenses and funds available, following the fiscal, statutory, and administrative guidelines applicable to support its programs. Institutional governance updates, applies and  assures the compliance of rules, norms and legal regulations, by carrying out the University´s tasks through democratic participation.
---